Atavism 10.2.0-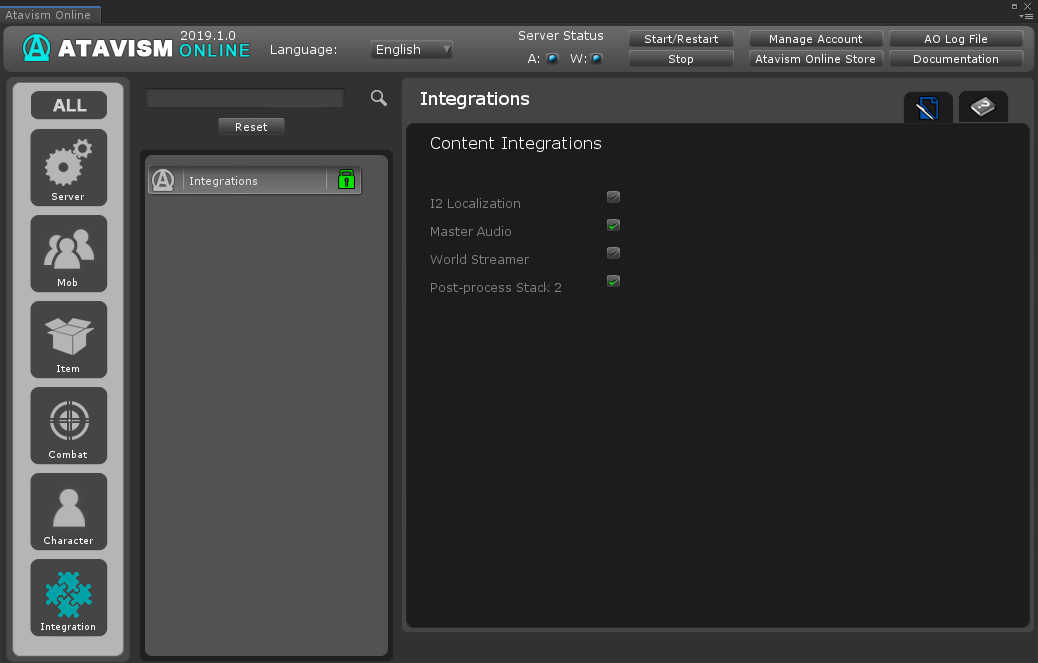 In this place, you can select a box for packages that you own and will like to enable this project.
Currently, in Atavism version 2.7, you can enable:
I2 Localization: Multi-language for your game
Master Audio: Better manage audio in your game project.
World Streamer: Enable scene and object streaming solution.
Since Atavism 2018.1 you can also enable Postprocessing Stack 2 integration which enables managing post-processes using in-game menu interface.