UMA 2.10+
1.Create Character Clothing prefab to which you will assign UMA Recipes like this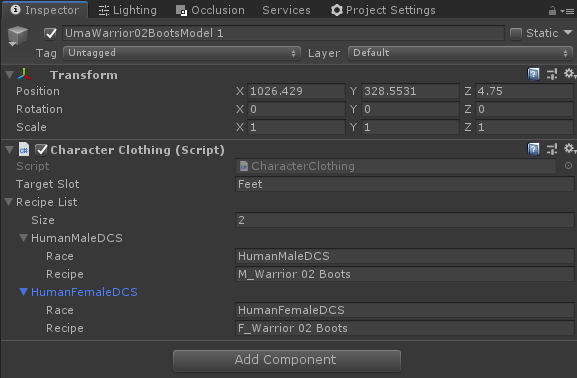 2. Create Equipment display prefab where in the Model field you will assign previously created Character Clothing prefab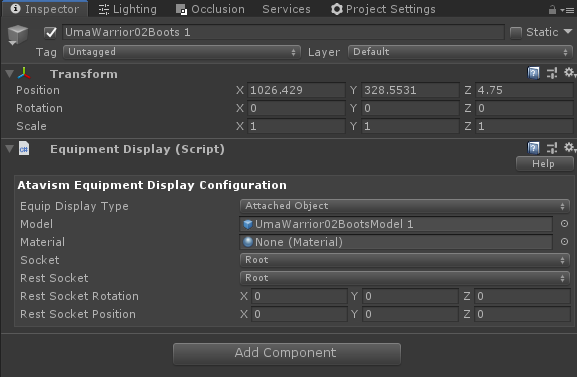 3. Define item in the Atavism Standalone Editor where you will define Equipment Display created in the previous step.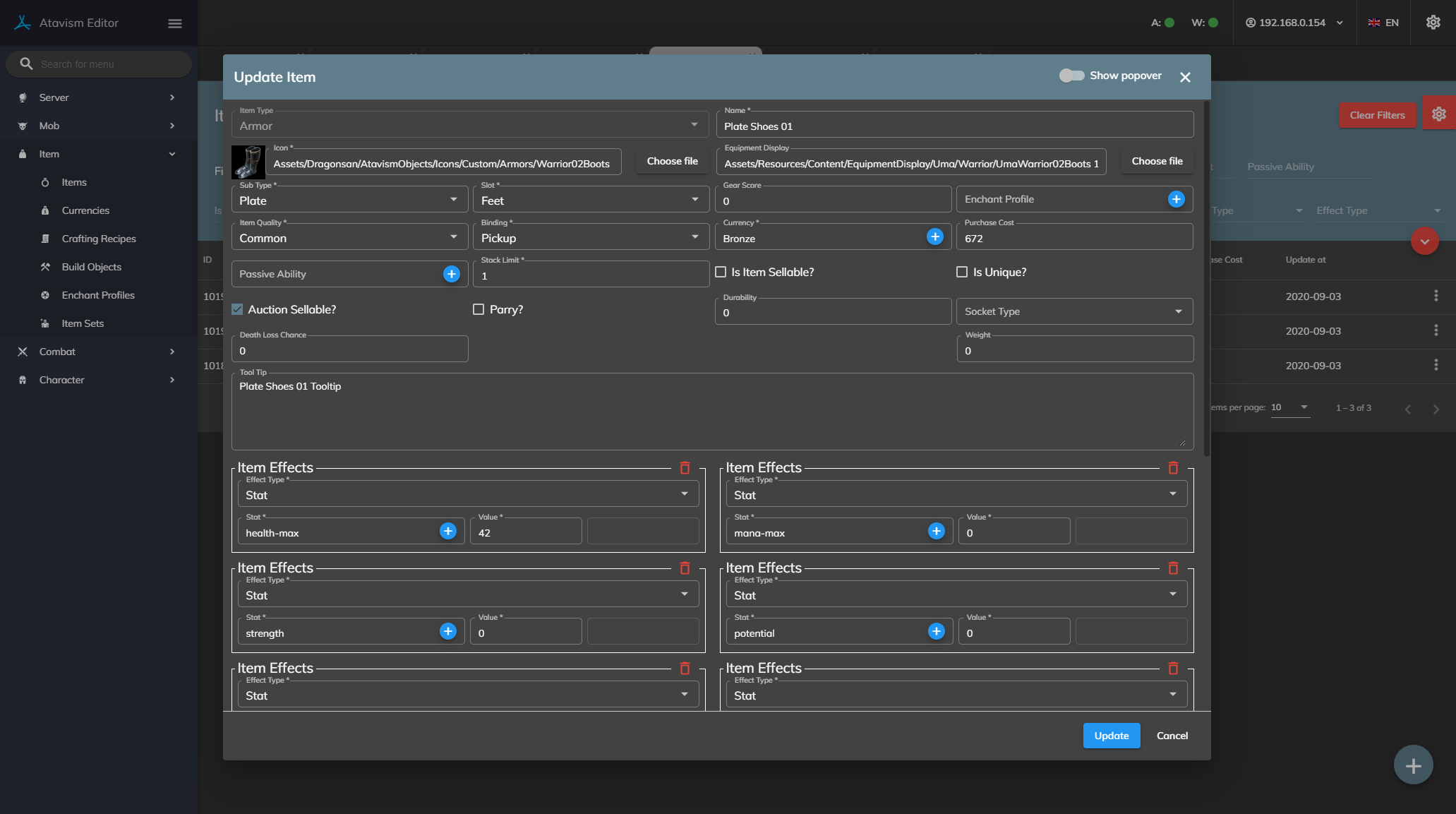 4. Restart Atavism server and you should be able to quip the item and see it on your character.
UMA 2.9 and below
In this tutorial, you will learn how to create and adjust different UMA armors using the new Unity Asset Store UMA DCS system.